Laptop. Camera. Phone. iPad.
As a traveller + writer/digital nomad, these four items take up most of my carry-on luggage, along with all the batteries and chargers that go along with them. I was recently asked by someone who reads my blog if I could write a post about travelling with your technology. I've never thought about how I do it – I just pack up and go – but it turns out that it takes time and effort to travel with technology.
travelling with your technology
Now that the new laptop ban is inconveniencing travellers from the Middle East into the UK and US, it's more important than ever that we are aware of how we travel with our computers and cameras.
Do you need more information on the ban?
I sat on this idea for a while – started writing, took a break for a few days – and now I'm putting thoughts on paper (or, you know, screen.) Here are tips for travelling with your technology, thanks to some fellow bloggers for their thoughts!

know your gear
Understand how it works. This will be helpful if you have a problem or need to buy a new cable somewhere. It's not worth it to carry any manuals with you – that just takes up space – so if you're going abroad for an extended period and will have to deal with any issues in a foreign language, make sure you truly know your gear.
have a packing system
It's so much easier to travel when you have your gear stowed the same way each time. Whether this means investing in a good pack with lots of pockets or sticking external hard drives to your laptop with velcro is up to you. I've seen both.
keep cords and chargers with their respective gadgets
HUGE help. No more searching through your bag for that one cable when you're in a dark room and can't turn the lights on. Also…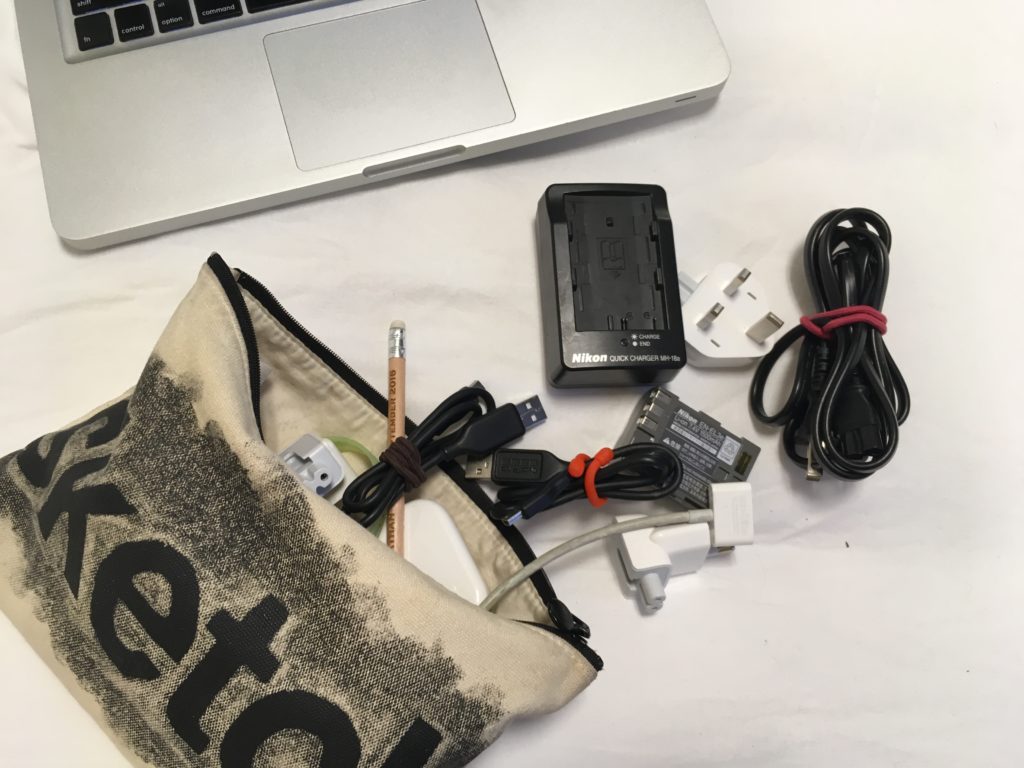 use small packs to stay organised
I have a few pouches that store only cables and chargers. I tie hairbands around the cables to keep them organised. Several bloggers I spoke with also use cable ties or those coloured tabs that you see on bread bags to keep their cables with the right gear.
invest in a worldwide adapter
You need to know the different between an adapter and a converter. An adapter simply converts the plug type, from a US plug to an Australian one or vice versa. A converter, on the other hand, changes the voltage. Travellers from the US that take things like hair dryers (why?) abroad will need a converter, otherwise you'll blow a circuit. Nowadays, computers and phone chargers are designed to work with voltages everywhere, so you shouldn't have any problems with that. However, an older-model camera charger may need a converter. A worldwide adapter is bulky, yes, but it means that you won't need to have adapters for every country you plan to visit.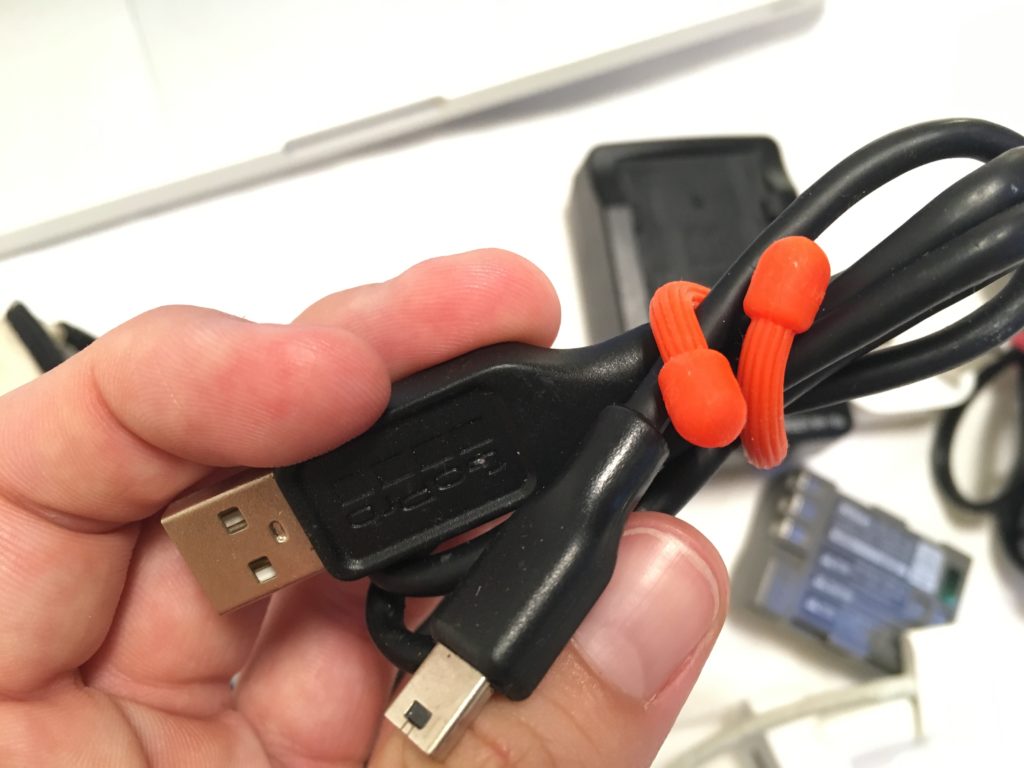 make chargers do double duty
My GoPro and Nikon use the same camera to computer cord, so I only have the one in order to save space. My iPad sadly is not a lightening cable, but I have two USB outlets that I alternate the cables on when I need to charge.
Do you have any great travel tips for travelling with technology? Share them in the comments below. Want more details about technology while on the road? Check out this guest post from techie Dean on Nomadic Matt.
Save
Save
Save
Save
Save