A mere hour and a half from Wellington, New Zealand's CBD, is one of the country's least known wine regions, the Wairarapa. The main town, the small village of Martinborough, exudes colonial charm and sophistication. Shielded from harsh southerlies by a range of hills, Wairarapa wineries produce elegant Sauvignon Blancs, Pinot Noirs, and more.  This wine region is a far cry from the chilly alpine region of Central Otago; it's reminiscent of the sprawling hills of Marlborough, just across the Cook Strait. I'll be focusing on Martinborough wineries, as the majority of Wairarapa wineries are within striking distance from the tiny town.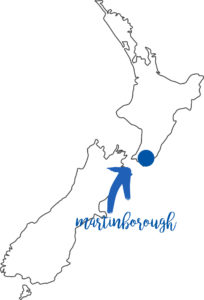 martinborough wineries
The town of Martinborough is at the southern tip of the North Island. It's surroundings include the rugged Cape Palliser, trendy Wellington, the Tararua Range, and the sun-soaked hills of the northern Wairarapa. The soil is rich in minerals from the dramatic limestone and clay cliffs, and the climate is extreme: warm to hot summers and cold, rainy winters. Despite its perfect climate, the Martinborough wineries region only accounts for 2% of New Zealand wine production!
The best way to explore the wineries is by bicycle; there are several outfits that hire bikes to travellers keen to explore on their own. Wine tours do depart from both Featherston, Martinborough, and Wellington, if you want to have a guide, but it's easy as to do it on your own.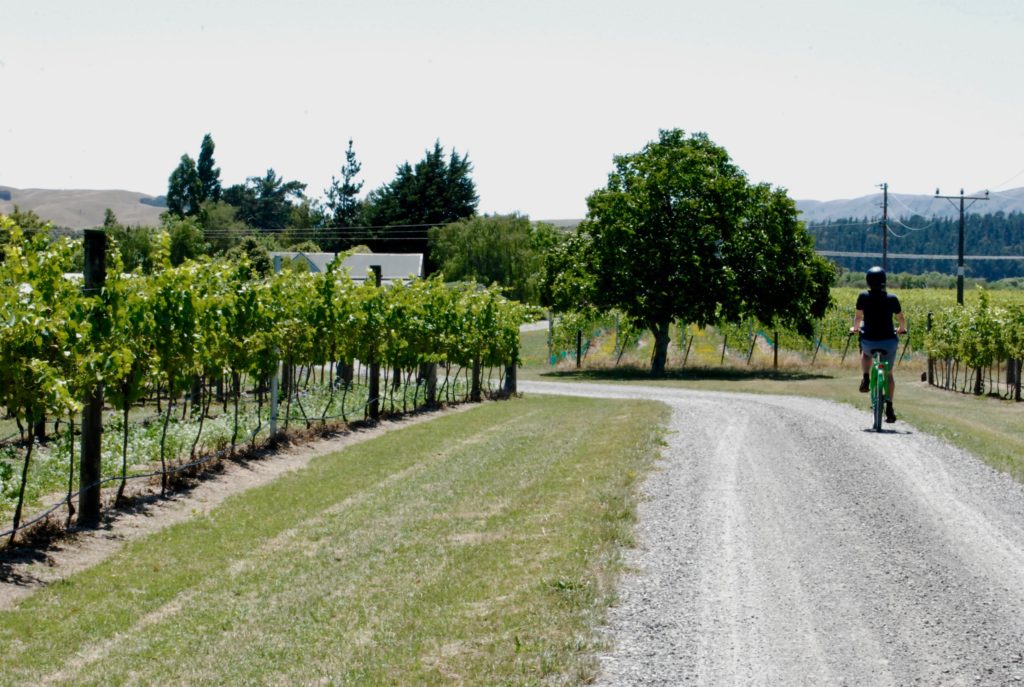 Why should you learn about Martinborough wines? Like Central Otago wines, they're relatively unknown on the international wine circuit, but they are delicious!
Which varietals do Martinborough wineries produce? Mainly Pinot Noir, but you can also find oaky Chardonnays and plenty of sparkling wines.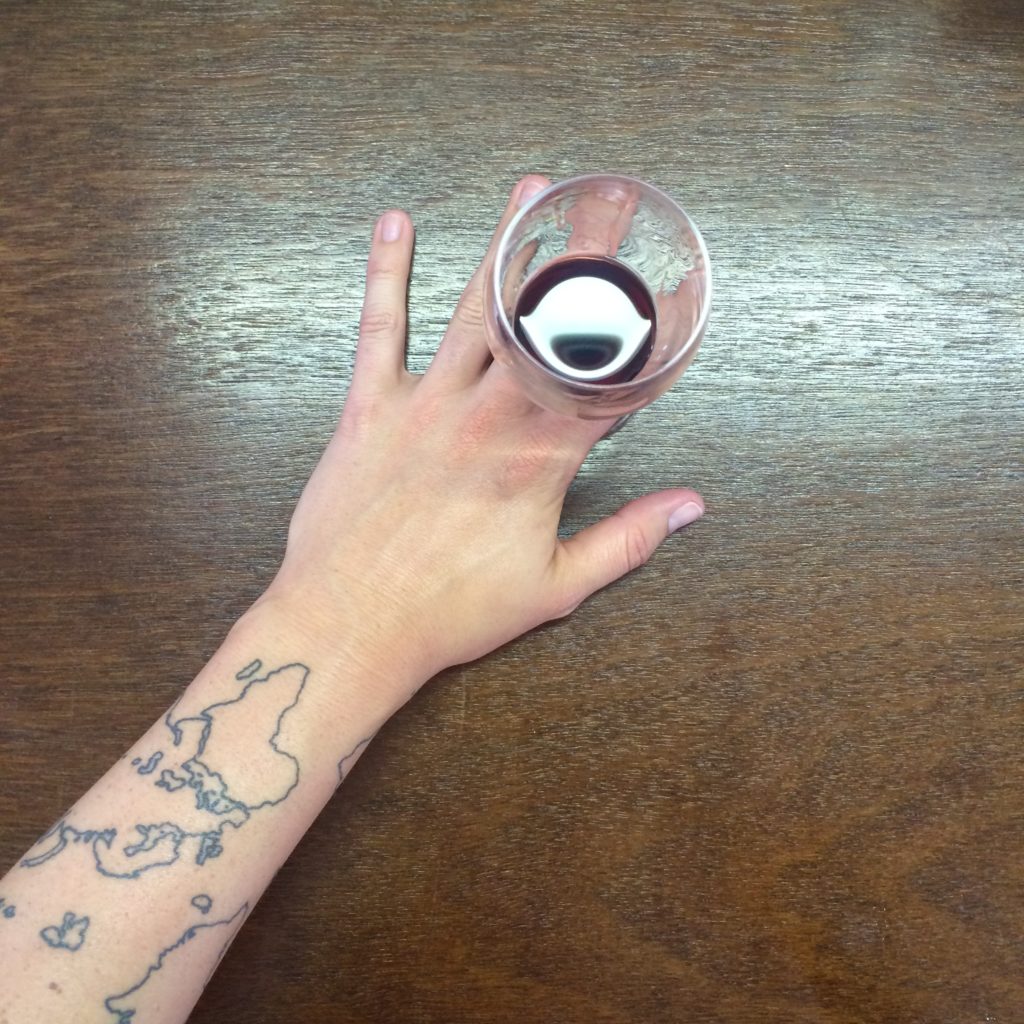 What wineries are popular? Some of the biggest and most well known wineries here include Palliser Estate, Ata Rangi, Te Kairanga, and Vynfields. Very few of the Martinborough wineries export as far as the US, but you can find some Wairarapa wines around the world.
palliser estate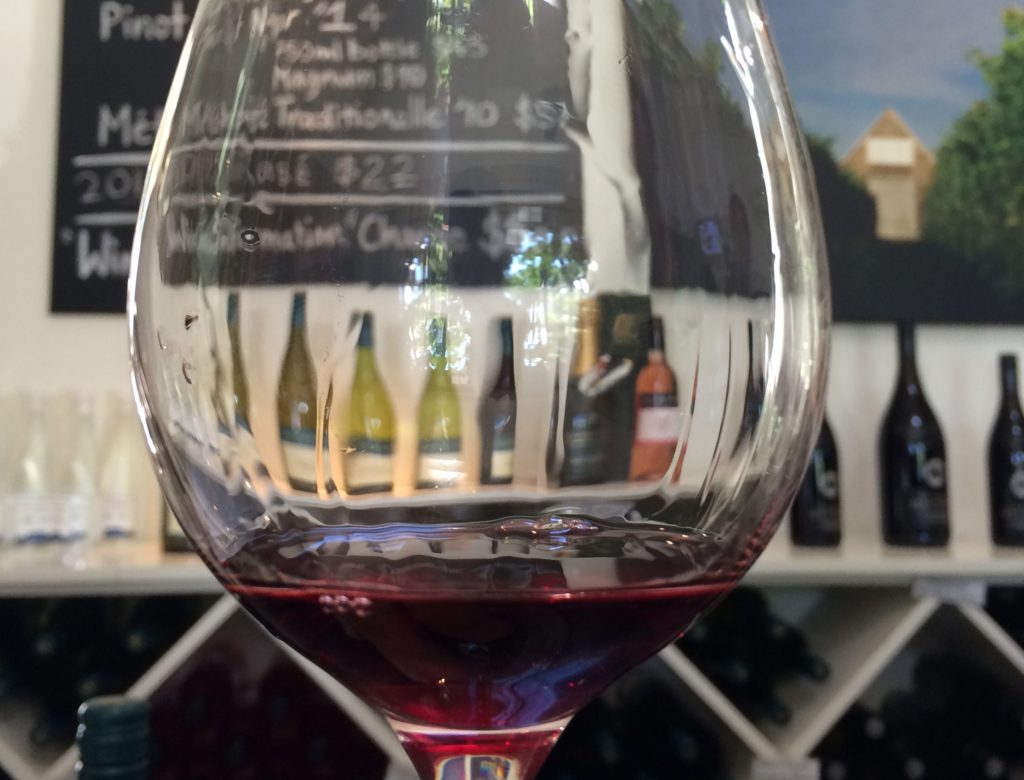 Palliser Estate's cellar door is one of the nearest to the bicycle shop in town, and therefore one of the ones that people tend to stop at either first or last. In addition to their flagship Palliser Estate range, they also produce the Pencarrow range, which is their mid-range price point. Palliser is known for their sparkling wine, so make sure you taste this while you are there! Other wines you shouldn't miss include the Noble Riesling and the Pinot Noir.
Taste: Method Traditionelle
poppies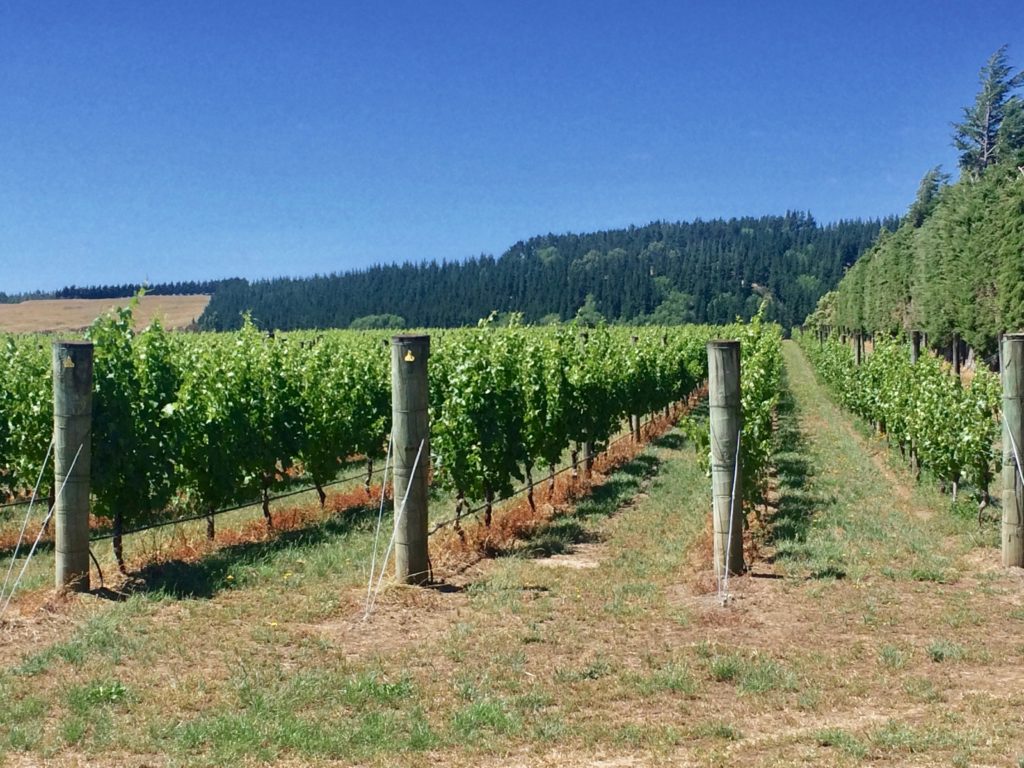 Poppies is a super unique winery and one of the smaller cellar doors in the area. The most popular wine here is the Pinot Gris, rather than the Pinot Noir, although of course you should taste that too. Another wine worth tasting here is the Gewurtztraminer. Owned and managed by Poppy herself, and her husband Shayne, the experience at Poppies is often rather intimate. Highly recommended!
Taste: 2016 Pinot Gris (while it lasts!) and 2016 Rose
ata rangi
"Ata Rangi" means "dawn sky," or "new beginning," in Maori. They're one of the smaller wineries in the Wairarapa, but they have by far the most well known and beloved Pinot Noir. In fact, its not just the casual taster that loves their Pinot Noir – it's everyone. In 2010, Ata Rangi was honoured with the inaugural Tipuranga Teitei o Aotearoa award. The cellar door is small and often busy, but definitely make sure Ata Rangi is on your route.
Taste: Ata Rangi Pinot Noir
te kairanga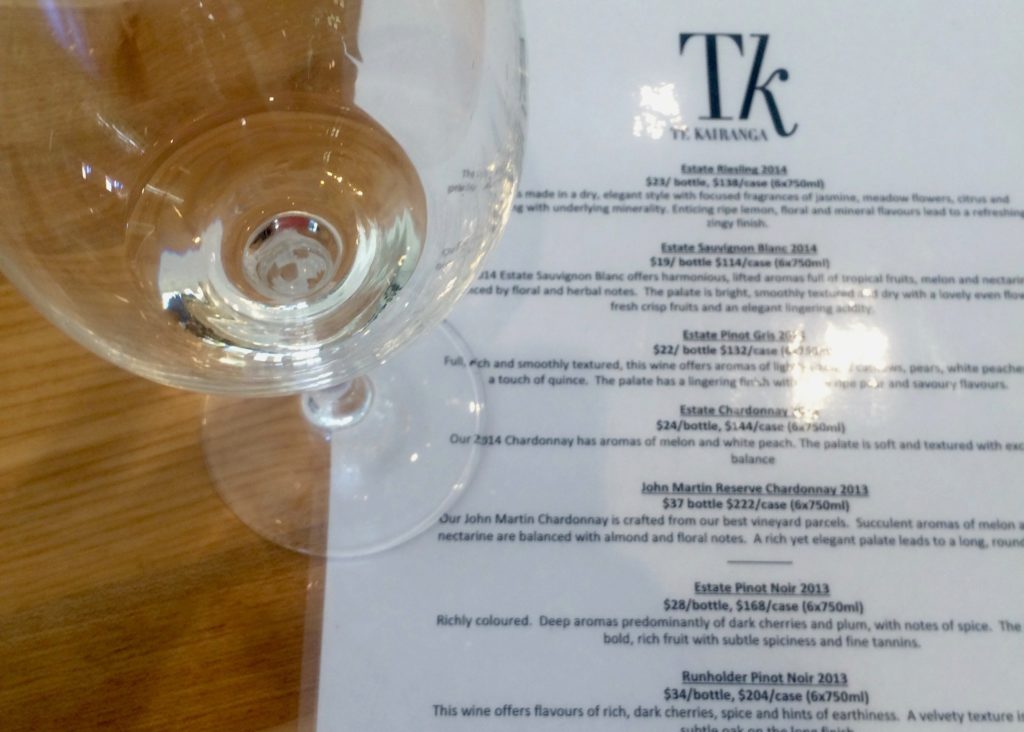 The land that Te Kairanga's vines are now planted on was the original plot of land owned by Martinborough founder John Martin. The cottage, which now houses the cellar door, was home to one of his senior stockmen, according to TK's history page. It's a white clapboard house with a nice porch, and its perfect for lazy summer afternoons.
Taste: John Martin Pinot Noir
tirohana estate

Tirohana Estate is not just a winery; it's a full restaurant and small boutique inn. Like most of the other Martinborough wineries, Tirohana does a wonderful Pinot Noir, although they are also known for their Chardonnay. Sadly, their 2006 award-winning Pinot Noir is fully out of stock, but you'll find that the rest of their wine is just as amazing! Tirohana also does delicious small cheese and charcuterie platters, which you can enjoy outside if the weather is nice, or in the cozy restaurant when it isn't.
Taste: Tirohana Estate Pinot Noir Harmony and Heritage, both 2013
martinborough wineries host toast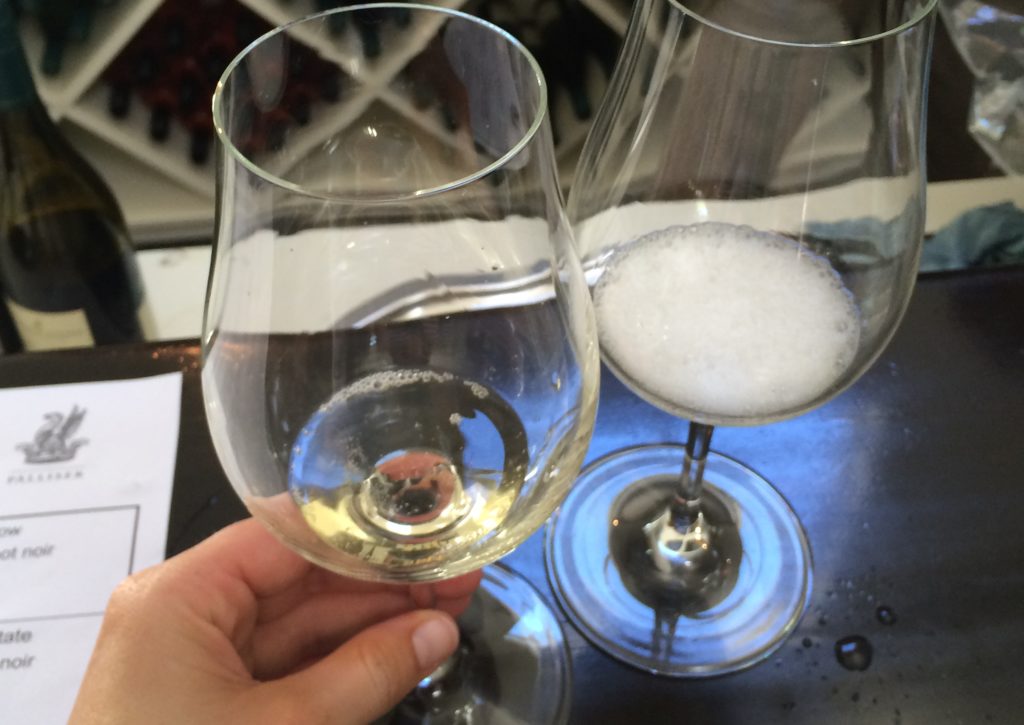 Every November, the region hosts a one-day wine and food event called Toast Martinborough. There are bands, local food vendors, and wine tastings from all the cellar doors. Tickets go on sale in September, although Early Bird tickets are available by early winter (May/June for you northern hemisphere folks). Toast is a popular event and sells out quickly! There are special trains + buses from Wellington. Accommodation also fills up well before tickets go on sale and there's limited parking nearby so public transport is ideal.
If you're local or planning on being in Wellington around this time, going to Toast is a great way to ring in (early) summer!
**
Next time you're at your local wine shop, ask if they have any Martinborough wines. Your palette will thank you!
Like this post? Pin it for future reference! >>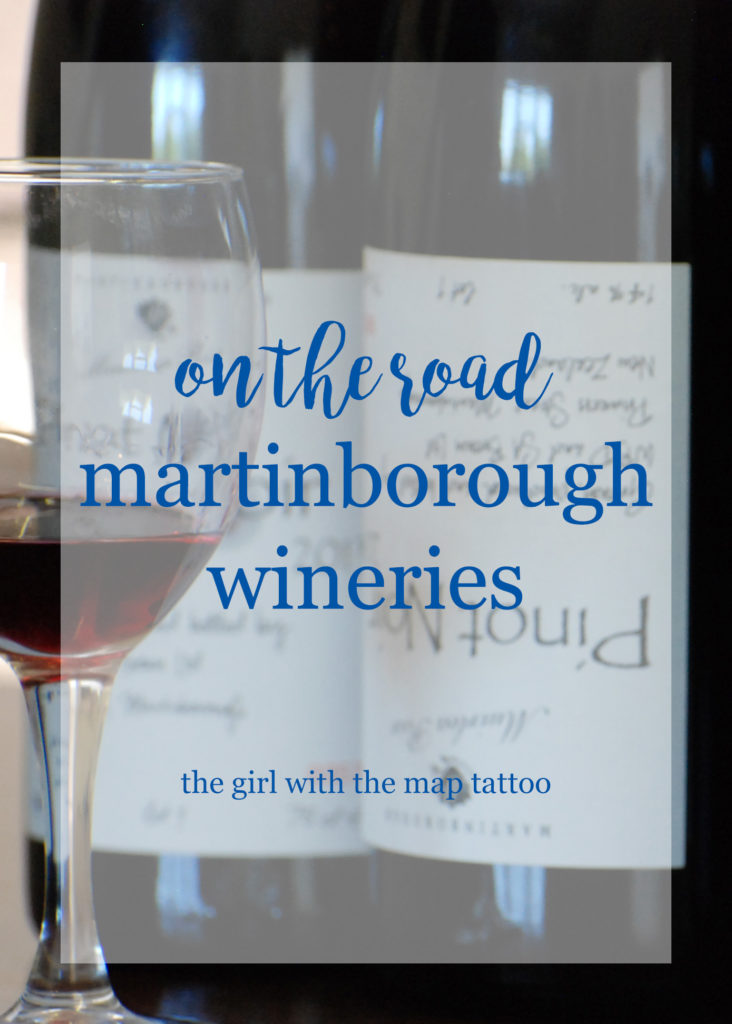 Save
Save
Save
Save