Imagine a country with 89 international airports scattered across 3,797 square miles of vast countryside and towering cities.. welcome to the United States. A literal melting pot of cultures, the States is a *huge* country that many people barely scratch the surface of. Every single state is different, and I don't just mean that there is different stuff to see. Laws vary from state to state, wages and tax vary from state to state, and things like grocery stores, fast food chains, and even financial institutions are different. Where and how you can buy products like beer, wine, liquor, and cigarettes differ by state, city, county, and township in some places. So what do you need to know before travelling to the United States?
Think of this as a primer to the details*: what you need to enter the country, what you'll need to know once you are here, and a little bit about weather/climate and the cities with main airports….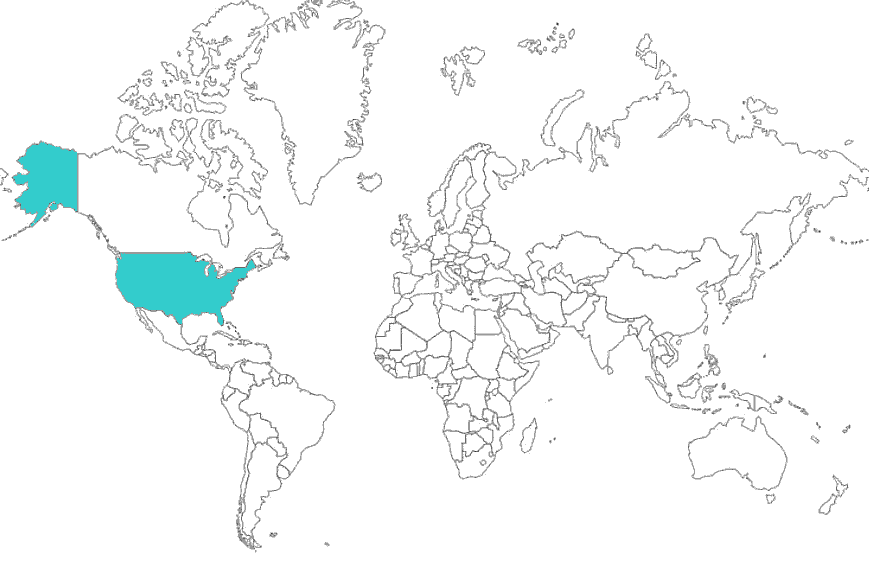 The US astounds first-time visitors. In general, Americans are quite friendly and helpful, but as with *any* country in the world, you should be aware and cautious. Cities in the US are unlike any other cities around the world, with maybe the exception of Tokyo. They are usually massive, often energetic, always pulsing, and sometimes eccentric.
What do you need to know before travelling to the US?

passports and visas (and more)
There are two things you need to know if you are planning a trip to United States from any other country. The first is that you must have a valid passport. Valid does not mean that it expires two weeks after you return from the US, you must have a passport that is at least six months from expiry when you travel. Every person entering the USA must enter on a passport, no matter if you are from Australia, Canada, Germany, Nigeria, or Vietnam.
Visas are different. If you are from a visa-waiver country (and only staying less than three months), the requirements are different. You may need an ESTA. If, however, you are from a country not on that list or planning to stay longer than three months, you will need to apply for a visitor visa before you arrive.
Lastly, you will need to prove several things upon arrival into the country. First, you will need to have proof of an outbound flight. Some visa conditions state that all you need is proof of funds to purchase an outbound flight; check your specific requirements. You may be asked to purchase an outbound flight before you can check in for your flight to the US if you don't have one.
currency and banks
The United States uses the US dollar. There are notes from $1 up to $100. They are greenish and slightly coloured, but not as coloured as Euros, British Pounds, Australian, or New Zealand dollars. Notes are the same size, unlike in Asian countries where larger denominations are actually bigger. There are 1, 5, 10, and 25 cent coin pieces. Prices DO NOT include tax already so keep in mind that the final cost of something will be much higher than the printed price. Sales tax varies from state to state, as well; a $49.99 dress in NYC will be closer to $60 while in Kansas it might only be $55.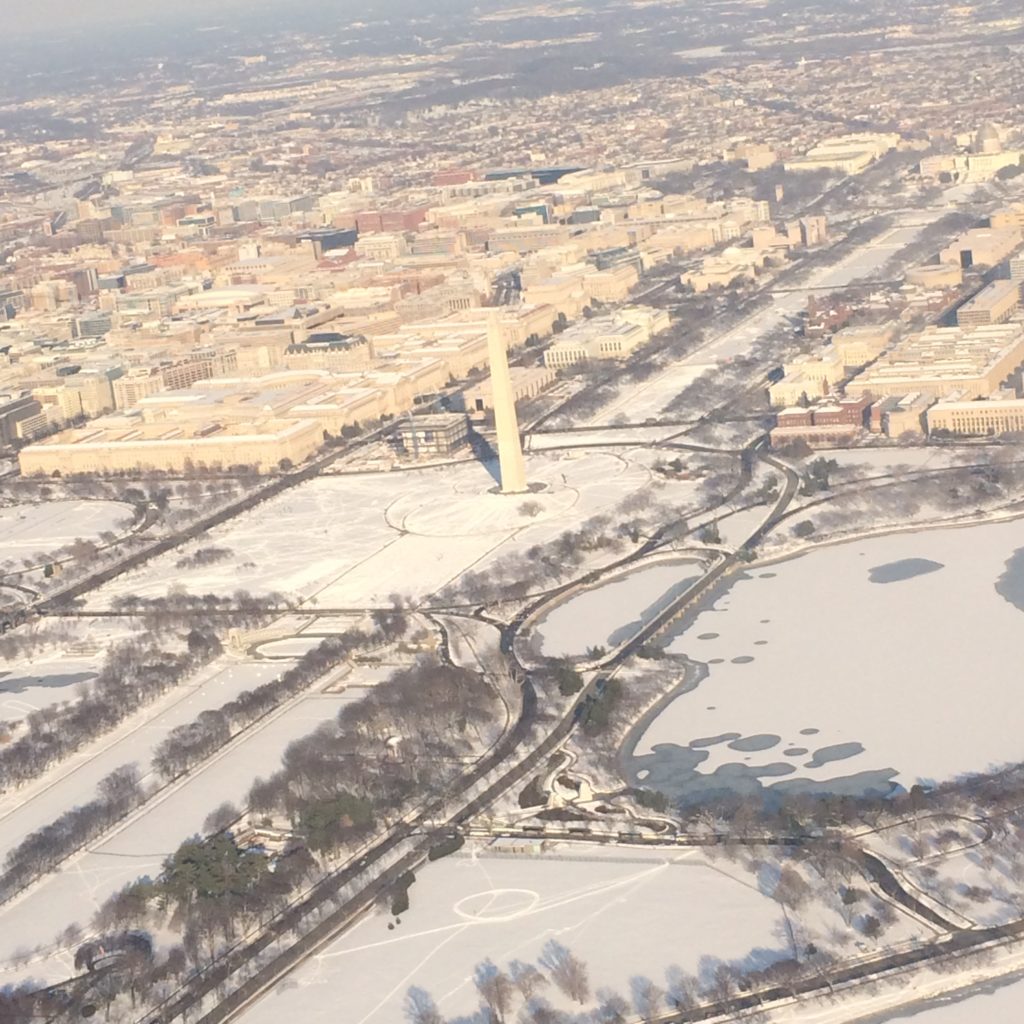 Banks vary from state to state, but there are some that are nationwide. If you need to get cash out, look for Bank of America, Chase, or Wells Fargo. All of these will have a cash machine for you to get cash from your home bank or credit card.

The United States is a very expensive country.
You can travel cheaply, but groceries, hotels, and petrol will be one of the biggest drains on your budget.
Your foreign EFTPOS/debit/credit card will likely be subject to serious fees while in the US. Check with your bank before travelling and consider getting a travel card that has US dollars on it (you can generally order these from your bank prior to travelling.)
the tipping culture
One thing that a lot of travellers don't understand is the tipping culture. I will do my best to explain this, and don't forget that I do have extensive background in the hospitality industry. What I am about to say comes from YEARS of dealing with bad tippers and people who do not understand the system + long discussions with foreigners about how they don't get it.
In Kansas, where I grew up, servers/waiters/whatever you want to call them (clarifying this: people who wait tables and/or bartenders), make $2.13/hour. In other states, they do make more, but don't assume that they're making much more.

If you go out to eat in the US – at a sit-down, table service restaurant, not at McDonalds or Subway – you are expected to tip at least 20%. I don't care who you listen to about 10% being "okay" if your service is bad. It's literally not acceptable anymore to be a bad tipper. Servers have to give portions of their tips ("tip out") the bartenders, front door staff, any food runners, and people who clear the tables. A server who grosses $100 will leave with maybe $80.
what should you tip?
If your dinner bill is $50, tip $10. If your bill is $250, tip $60+. Service in the US is generally much better than service in other countries because the servers literally work for the money. The better the service, the more to tip. If you're a large group of people and you monopolise a table for 3 hours, tip more. Servers often only have 3 or 4 tables in their section on a busy night and if you take all of the tables, they are literally only serving YOU.
If you are at a bar for drinks, tip $1/drink. If you have a large drink order, tip $5. If you are on a tab, tip 20% or $1/drink.
There is a lot of discussion about tipping. I agree with most in that its bad practice because many servers get shafted when the kitchen or bar is slammed and food/drinks come out later – honestly, this is almost 80% of the time, not the server's fault. Yet, consistently, they are faulted for it and tipped less as a result.
End of story: TIP YOUR SERVER. THE BARTENDER. YOUR HAIRSTYLIST. THE BELLBOY/CONCIERGE.
language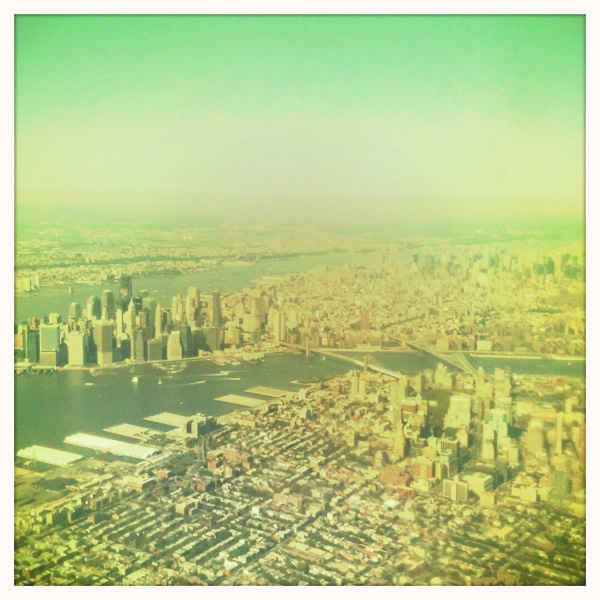 Americans speak English. There are – like every other country – slang words you will hear often. Some slang words that Brits, Aussies, and Kiwis use are considered highly offensive in the US. Dialects and accents vary, so in some places you may find it hard to understand the locals even though they speak English.
power adapters and phones
There are several big phone companies in the US. Sprint, AT&T, and TMobile are the three big ones. Both TMobile and AT&T offer a travel plan sim card, if using your home country's phone is going to be expensive (and it will be.) If you would like to put a US sim card into your phone, you need to make sure that your phone is unlocked – which sometimes can take a few weeks before you leave your home country. Check requirements with your provider well in advance of your trip.
Power voltage is 110/120v, and the power plugs in US are the same as the ones used in Canada. They are two or three pronged, with the two prongs parallel to each other. You can buy a power adapter before you leave your home country, since its unlikely that you will find an adapter from your country for use in the States. You might also want to purchase a converter to convert any power voltage to the lesser US outlets.

cities and the capital
The capital of the United States is Washington DC. It is located on the East Coast. Most countries have an embassy in Washington DC, and some have consulates in other large cities, like New York, Los Angeles, San Francisco, Chicago, Miami, and Atlanta.

The largest city in the United States is New York City (East Coast.) The second largest is Los Angeles (West Coast) and the third is Chicago (Midwest.) There are 304 cities in the US with a population over 100,000.

airports in the us
All major cities in the US have international airports. The airports with the highest number of international arrivals are ATL (Atlanta, Georgia,) ORD (Chicago, Illinois,) LAX (Los Angeles,) DFW (Dallas, Texas,) JFK (New York City,) MIA (Miami, Florida,) IAH (Houston, Texas,) and SFO (San Francisco, California.) If you are arriving into the US on an international flight, it is very likely that you will arrive into one of these airports (although there are exceptions.)
car rentals and driving tips
If you plan to rent a car while in the US (which is a very good idea, as you will find it much easier to get around most of the country if you have your own car), there are some things that you need to be aware of.
First and foremost, Americans drive on the right side of the road. This is opposite to the UK, Australia, most of Asia, India, New Zealand, Japan, and Ireland.
Secondly, the United States is MASSIVE. Driving between two places can take upwards of a day or more, especially if you have a road trip planned. It is by far much easier to fly between two places, even if on a map they don't appear that far apart. Public transportation in most major cities is relatively easy, but it is harder to explore regions outside of the city without a car.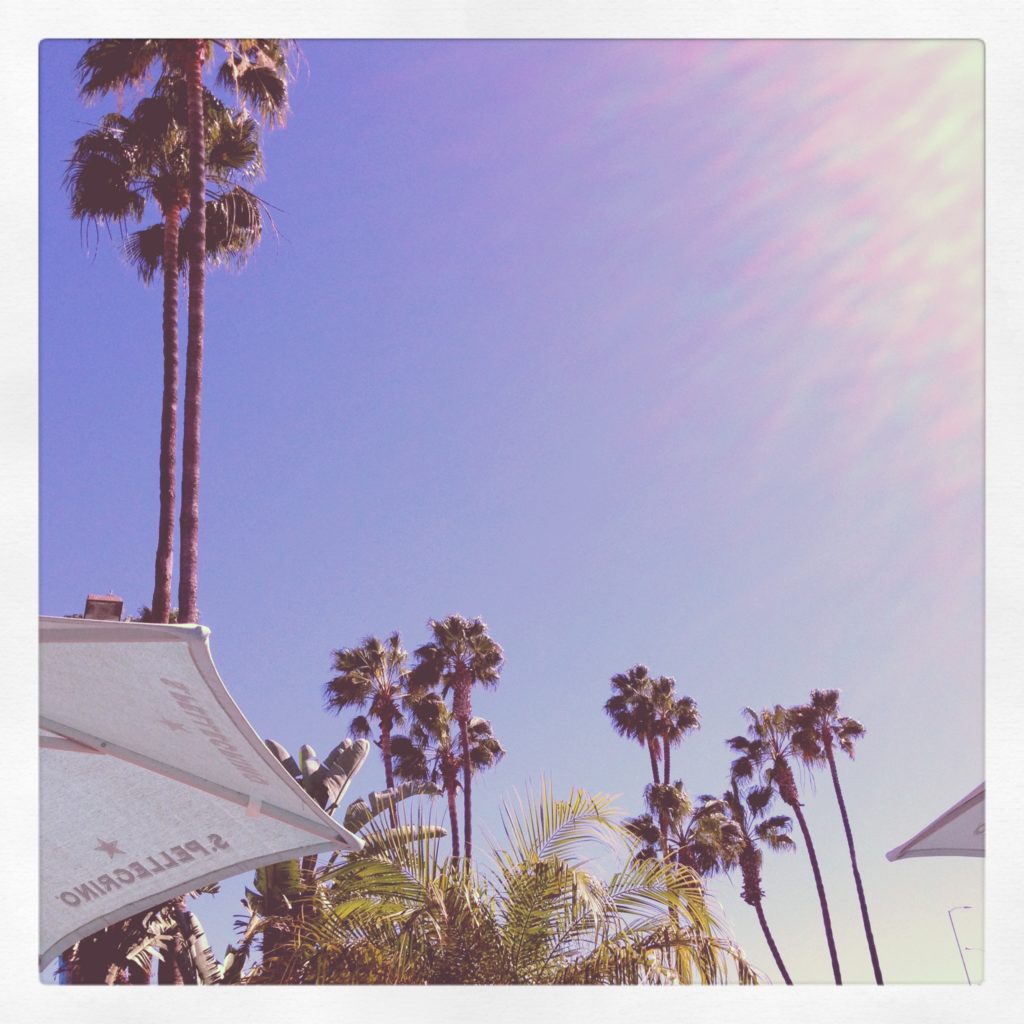 how to rent a car
To rent a car, you must have a valid drivers license and it must be in English. If your native language isn't English, you will need a translated document or an international drivers license. You also may be required to purchase a Collision Damage Waiver in addition to Theft Protection when renting a car if your home insurance doesn't cover you. Most US states require a minimum liability insurance. Please check with your insurance provider and the rental company you are hiring from as everyone has different regulations, including different states.
There are a lot of long stretches of flat, straight highways in the US. There are few service stations like you see in Europe, New Zealand, and Australia. Be sure you have enough petrol to last for extended drives. If you feel tired, pull over and stop.
climate and natural disasters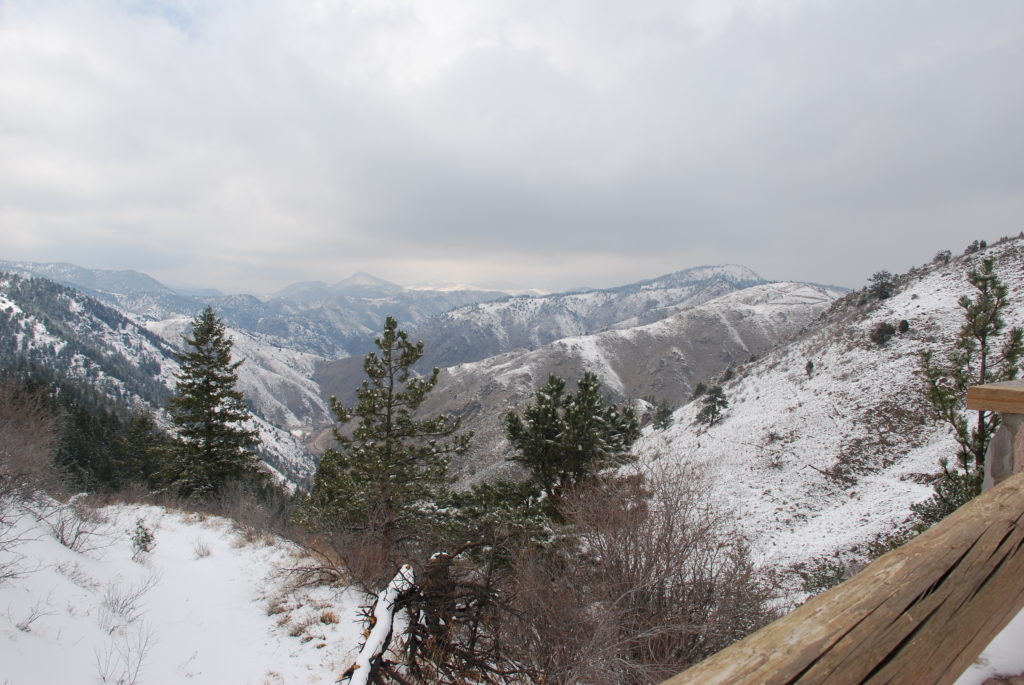 The United States is immense, and therefore there's a wide range of climates and landscapes. As a very broad overview…
The Northeast is home to the Catskill mountain range, a majority of the population of the US, and long white sand beaches. The heavily populated Northeast Corridor stretches from Baltimore to Boston – through Washington DC, Philadelphia, New York City, and Hartford. Natural disasters here include hurricanes and blizzards.
The  South/East Coast is marshy in places – the Carolinas, Florida – and mountainous in others (Tennessee, Kentucky, northern Georgia).
The Midwest is generally flat – think Nebraska, Kansas, the Dakotas – and prone to tornadoes. Read about what to do in case of a tornado here. You'll find plenty of lakes and long stretches of empty prairie.
Western states like Colorado, Wyoming, Utah, Arizona, Montana, and New Mexico are rugged with a lot of canyons, mountains, desert, and high desert. The Rocky Mountains stretch from Canada to New Mexico.
The West Coast is rocky and prone to earthquakes. Because the possibility exists, read about what to do in case of an earthquake here. If an earthquake occurs, there is also a possibility of a tsunami. You will be aware of this if you are near the coast; there will be alerts. Should an earthquake occur, a tsunami might arise. You should head immediately for higher ground. You may not have much warning, as there is not an advanced warning system in place.
The US landscape is highly varied, but it does follow the same broad climate: summers are warm to hot, and winters are mild to freezing.
This also means that packing for a trip to the United States is difficult. What you will wear in Los Angeles or Las Vegas in November is not what you will wear in New York City a week later. Pack to layer your clothes.

the people and a short history of the country
Native Americans have been on the continent for thousands of years. In the 15th century, Europeans began to arrive. The first settlement was Roanoke, founded by English Sir Walter Raleigh, in the late 1580s. The US was a British colony from the 17th century until 1776 when the American Revolution happened. The Declaration of Independence was signed. The Civil War, or the War Between the States, over slavery, happened in 1861-1865. Race relations still affect much of the US today.
The United States is a large country. You will find that the coasts are very different from each other and from the middle of the country. What is acceptable in one place is frowned upon in another. However, the US is still full of amazing places to see and things to do, from the bustle of New York City to the carnival atmosphere of New Orleans. From the towering Rocky Mountains to the gentle dunes in North Carolina. And from the sedate wine country in Napa to the pulsing craft breweries in Kansas City.
*Disclaimer: These are the barest details. Please check requirements for your own country!  I have done my best to link the appropriate websites where needed.*
Like this post? Pin it!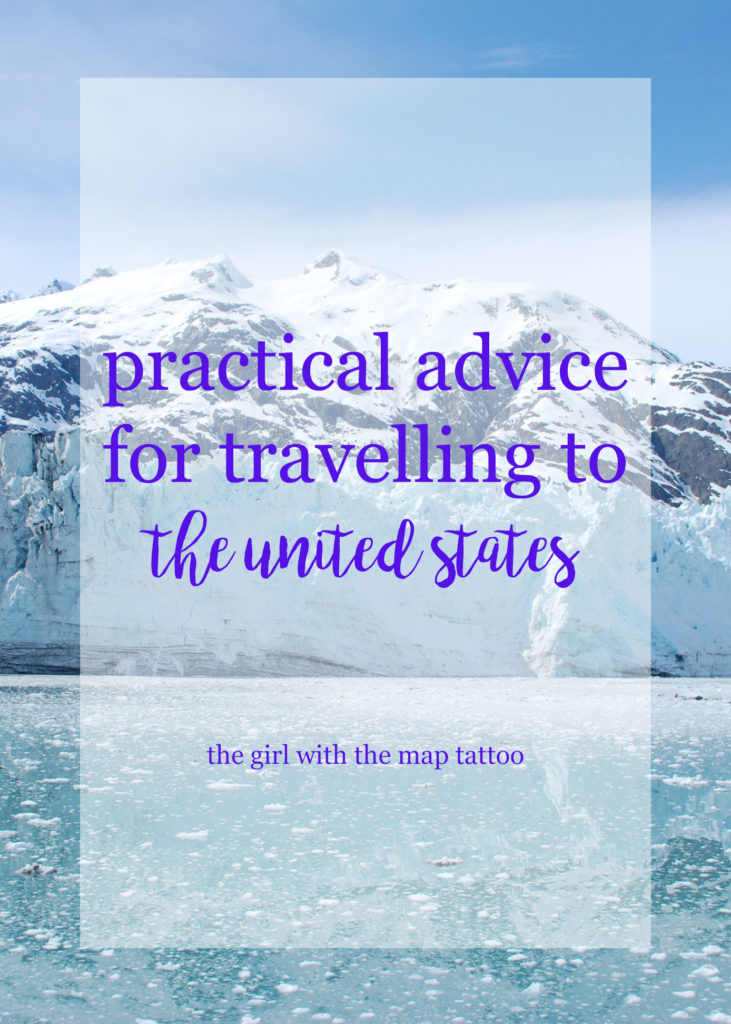 Save
Save
Save